Revue de presse jeu vidéo : août 2018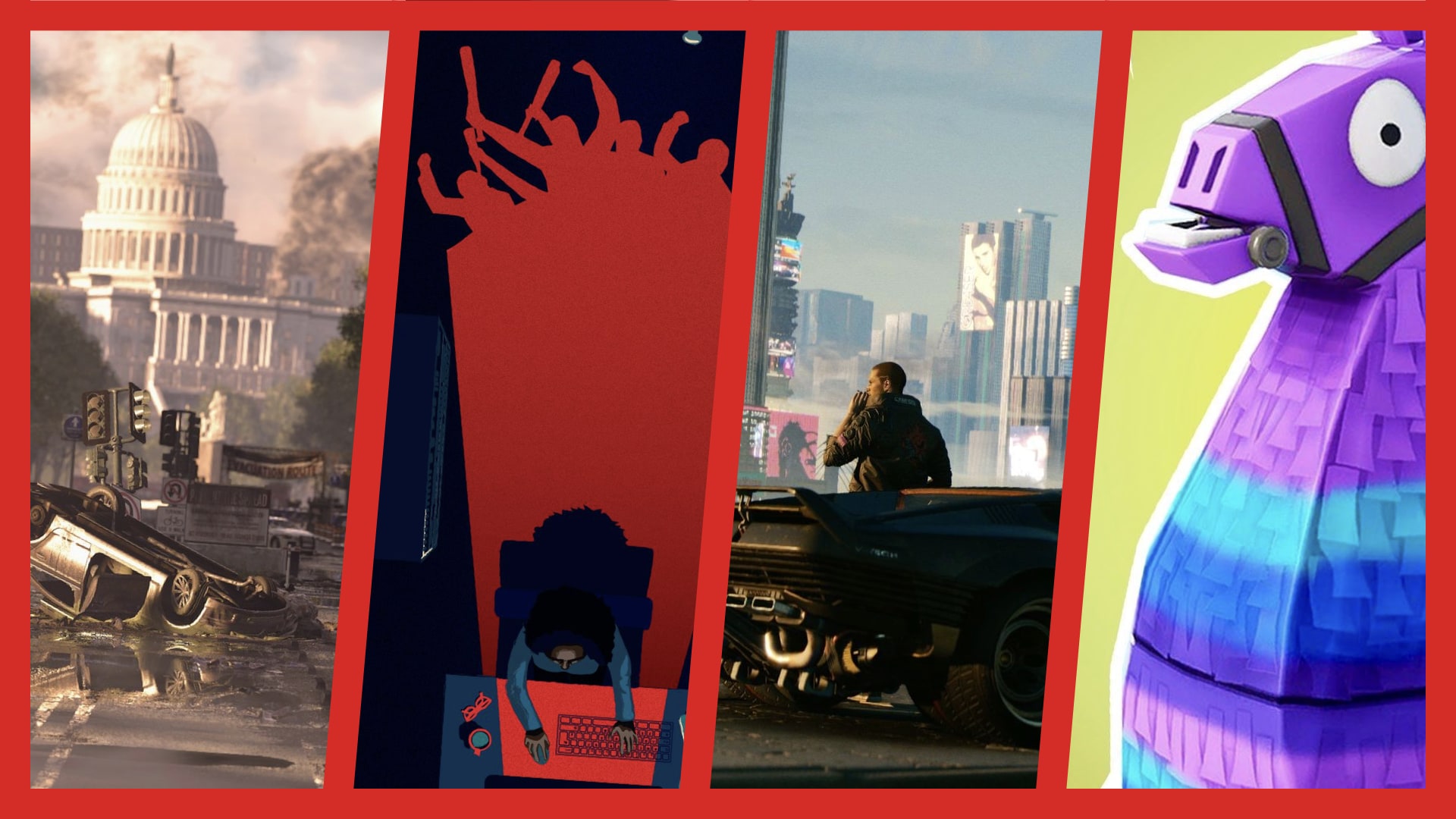 Des liens de fond autour du jeu vidéo, loin de l'actualité quo­ti­dienne tré­pi­dante. Articles, vidéos, émis­sions, et autres for­mats longs.
Shigeru Miyamoto, le pro­duc­teur roi – Oscar Lemaire / Ludostrie ?
Au‐delà du rôle pro­mo­tion­nel, au‐delà du fait de racon­ter, pour la mil­lième fois, com­ment il a conçu le pre­mier niveau de Super Mario Bros., à quoi sert exac­te­ment Miyamoto ?
The Legend of Zelda : Link's Awakening – Comme dans un rêve – Antistar ?
L'heure est donc venue de vous expli­quer pour­quoi un titre vieux d'un quart de siècle, publié sur une console por­table à l'écran qua­si illi­sible et dotée de deux bou­tons d'action, inté­gra­le­ment en noir et blanc, est encore à ce jour le jeu vidéo m'ayant le plus mar­qué, ému, et demeure l'intouchable élu de mon cœur de joueur.
Gaming's toxic men, explai­ned – Colin Campbell / Polygon ?
What fol­lows are inter­views — under a varie­ty of rubrics — with 11 wri­ters and aca­de­mics who have stu­died and publi­shed use­ful work on the pro­blem of miso­gy­ny and racism in gaming and in popu­lar enter­tain­ment. Most have expe­rien­ced harass­ment and abuse from toxic gamers.
How Pro Gamers Live Now : Curfews, Personal Chefs, And All Of It On Camera – Maddy Myers / Kotaku ?
The trend of esports pros all bun­king in one house star­ted two decades ago in South Korea, with StarCraft pros. In the ear­ly 2000s, Brood War players Lim "BoxeR" Yo Hwan and Hong "YellOw" Jin‐ho moved into a gaming house and ins­pi­red other pro gamers to fol­low suit. Some of the pros in the Championship Gaming Series in 2007 des­cri­bed coming up in the pro scene while living in simi­lar gaming houses.

Team Liquid, an esports orga­ni­za­tion foun­ded in 2000, used to have gaming houses for its esports teams. Everybody did. Many teams still do.
The life of a Grand Theft Auto role‐player – James Dator / Polygon ?
Cone pulls his car up to the ping on the map, and is imme­dia­te­ly met with a hail of gun­fire that rips into the vehicle. He's down. The last thing he sees is his fian­cée, run­ning for her life — before she is gun­ned down as well. The ambush was set by The Condemned, the lar­gest motor­cycle gang in the city. Cone knows who killed him, but can't act. Doing so would break the role­play, which is a ban­nable offense. The attack leaves him angry and confu­sed.
If Ubisoft wants to cling on to Clancy, it's time to talk poli­tics – Edwin Evans‐Thirlwell / Eurogamer ?
« Techno thril­ler » is the label given to all this, but I won­der whe­ther a bet­ter one is « mili­ta­ry pro­ce­du­ral ». As with accounts of crime scenes in detec­tive fic­tion, Clancy's books are essen­tial­ly about rai­sing order from chaos, but where detec­tive yarns cele­brate the mess and dazzle of human intui­tion, Clancy's sleek­ly cho­reo­gra­phed infil­tra­tions, airs­trikes and gun­fights are homages to some­thing vast and unlo­ve­ly – the resources and reach of the US war machine, its construc­tion and mobi­li­sa­tion of time and space.
Another World – Jimmy Maher / The Digital Antiquarian ?
Vintage French games weren't always the most poli­shed or balan­ced of desi­gns, yet they must still be lau­ded today for their willin­gness to paint in emo­tio­nal colors more varie­ga­ted than the trite pri­ma­ry ones of fight or flight, laugh or cry. Such was cer­tain­ly the case with Éric Chahi's Another World.
Le jeu vidéo est‐il l'avenir de la musique ? – Mathilde Serrell / France Culture ?
Le jeu vidéo est‐il l'avenir la musique ? En posant ain­si la ques­tion j'ai bien conscience qu'elle puisse pro­vo­quer quelques secousses. Pourtant sur le plan des com­po­si­tions comme celui de la dif­fu­sion, une part de futur musi­cal se joue bien dans les consoles.
En finir avec le rem­plis­sage – Game Next Door ?
God Of War ne serait‐il pas un peu trop long ?

Parlons un peu du rem­plis­sage, phé­no­mène bien trop cou­rant dans le petit monde du jeu vidéo.
Comment Fortnite vous fait payer pour un jeu gra­tuit ? – Doc Géraud / Game Anatomy ?
On va s'intéresser à Fortnite et à son uti­li­sa­tion des prin­cipes de l'économie com­por­te­men­tale.
Ebb and Flow – Conversations on the recent momen­tum of Japanese games – Archipel ?
Starting end 2016, we saw the release of a suc­ces­sion of Japanese games
that were cri­ti­cal­ly acclai­med both in Japan and over­seas.

We met with some of their direc­tors to dis­cuss their views on this per­iod
and on the state of the Japanese game indus­try.
Making Games Better for the Deaf and Hard of Hearing – Mark Brown / Designing for Disability ?
Video games are for eve­ryone. But disa­bled people can be left out if deve­lo­pers don't consi­der their needs.

In this series of videos, I'll be sha­ring gui­de­lines and best prac­tices for making games more acces­sible to a wide range of disa­bi­li­ties. Starting with audi­to­ry options, for the deaf and hard of hea­ring.
Forging God of War's Leviathan Axe – Mark Brown / Game Maker's Toolkit ?
Kratos has used the same type of wea­pon for the last six God of War games. Now he's using some­thing com­ple­te­ly dif­ferent : the ver­sa­tile, tac­ti­cal, satis­fying, and enjoyable new Leviathan Axe. In this video I look at what makes this wea­pon inter­es­ting, and how Sony Santa Monica came to desi­gn it.
Factor 5 : Forgotten Heroes – Retroperspective on the Star Wars Factor – NX Gamer ?
Many com­pa­nies have used the Star Wars licence to deli­ver blee­ding edge tech­no­lo­gy and jaw drop­ping visuals. The recent Frostbite powe­red games are the modern equi­va­lent of this even today, pushing cur­rent hard­ware to extra­or­di­na­ry heights that rival the films. But DICE were not the first and 1 Company real­ly stood proud throu­ghout the 80's,90's and Naughty's.

From R‐type to Rogue Leader, I take a jour­ney through the huge fran­chise and a com­pa­ny that push tech as far as it would go.
---
Illustrations : © Ubisoft, Kathrine Anderson, CD Projekt, Epic Games.