Who Really Stands to Win from Universal Basic Income ?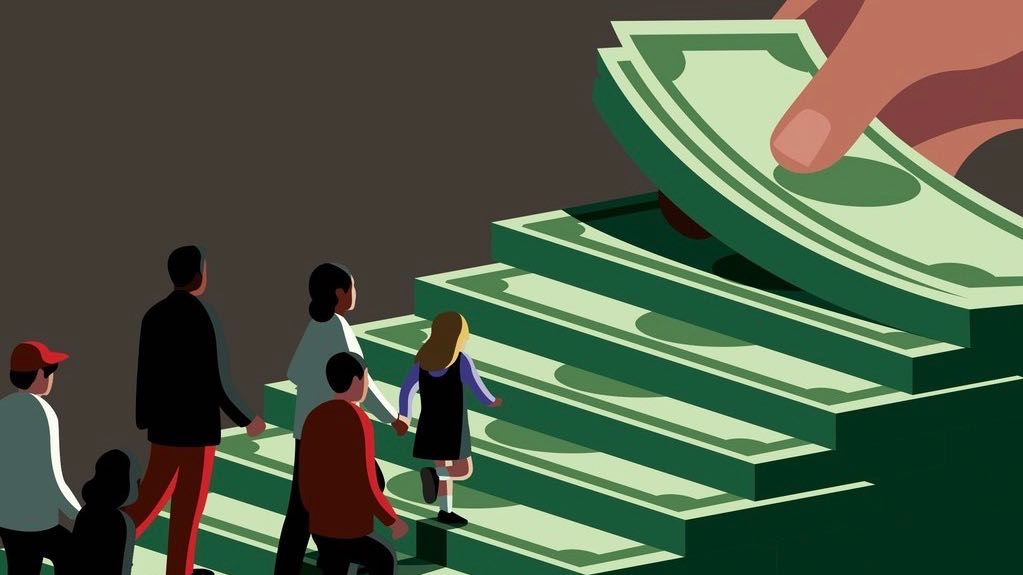 Un article en anglais de Nathan Heller pour le New Yorker pro­pose un tour d'horizon de la dyna­mique actuelle autour du reve­nu de base : enjeux, expé­ri­men­ta­tions, ouvrages…
Recently, a resur­rec­tion has occur­red. Guaranteed income, recon­cei­ved as basic income, is gai­ning sup­port across the spec­trum, from liber­ta­rians to labor lea­ders. Some see the sys­tem as a clean, crisp way of repla­cing gnar­led govern­ment bureau­cra­cy. Others view it as a stay against harsh eco­no­mic pres­sures now on the hori­zon. The ques­tions that sur­round it are the same ones that Nixon faced half a cen­tu­ry ago. Will the public stand for such a bold mea­sure — and, if so, could it ever work ?

[…]

The rea­li­za­tion that a uni­ver­sal basic income is use­ful but insuf­fi­cient for the country's long‐term socioe­co­no­mic health — that you can't just wind up a machine and let it run — may cause attri­tion among some sup­por­ters who admire the model pre­ci­se­ly because it seems to mean that no one will have to deal with stuff like this again. It may also dam­pen the scheme's sun­ny poli­ti­cal pros­pects, since a heal­thy U.B.I. would have to be sea­ted among other reforms, the sum of which would not be cost‐ or interest‐neutral. This doesn't mean that it's not a prac­ti­cal idea. It means only that it's not a magic spell.
---
Illustration : © Anna Parini.