Espagne : un article sur le revenu de base à l'échelle des villes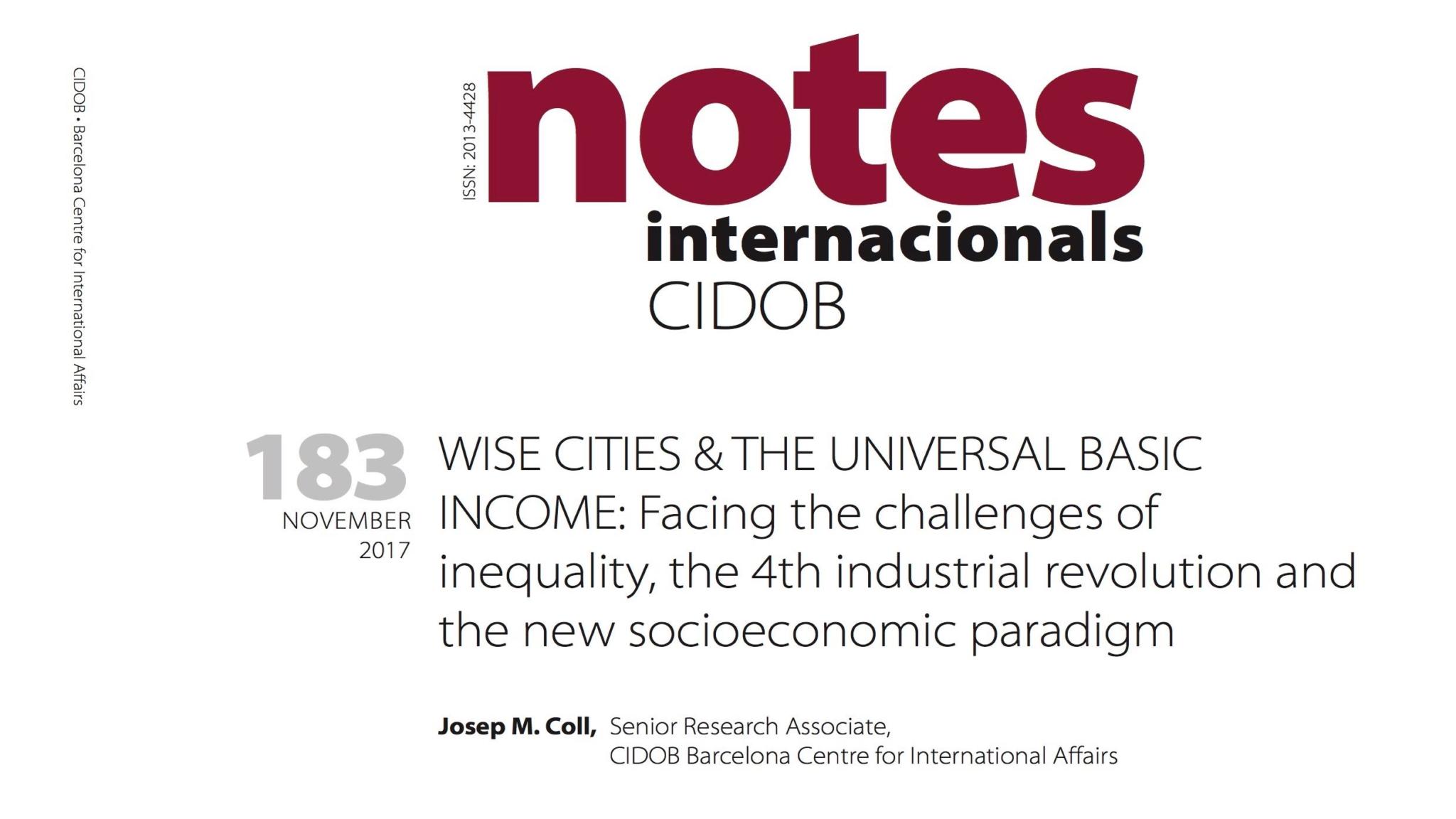 Un article en anglais de Faun Rice pour Basic Income News résume la publi­ca­tion consa­crée au reve­nu de base dans le numé­ro 183 de la revue du Centre Barcelonais d'Affaires Internationales (CIDOB).
Coll iden­ti­fies seve­ral key takea­ways from a com­pa­ri­son of these pro­jects. None of the expe­ri­ments assess the poten­tial beha­viou­ral change in rich or middle class basic income reci­pients. In addi­tion, multi‐level gover­nance may cause pro­blems for basic income pilots, but these issues may be miti­ga­ted as more evi­dence asses­sing the effec­ti­ve­ness of UBI builds from city‐driven pro­grams. Coll also ack­now­ledges that all of the expe­ri­ments lis­ted in his paper are from affluent regions.

In conclu­sion, the author argues that UBI is a neces­sa­ry step to alle­viate eco­no­mic inequa­li­ty. While cities are expe­ri­men­ting with the best ways to imple­ment UBI, they are often not real UBI trials (as they are not uni­ver­sal), and they do not always take an individual‐based approach ; howe­ver, they are never­the­less use­ful com­po­nents of the Wise City model.Faun Rice
Source : BARCELONA, SPAIN : Think Tank Publishes New Paper on City‐Driven Basic Income, Faun Rice pour Basic Income News.
---
Illustration : CC BY‐NC‐SA CIDOB.